PS: From now on, I think I will put a number in every outfit post.
(
The theme is galactic.

In Order to Celebrate Los Galacticos Winning 5-0 over Valencia this morning! ;p)
Found this amazing cosmic/galactic top a bazaar in Bogor recently.
It was a Japanese theme bazaar.
So, I'm a bit surprised I could find this top.
Lucky!!
It's a tanktop with a flare accent in the bottom part.
I can wear it this way (and be more casual)...or...I can tuck it in to my white pants and put on a blazer to get a more formal look.
2 (styles) in 1 (piece). I like it!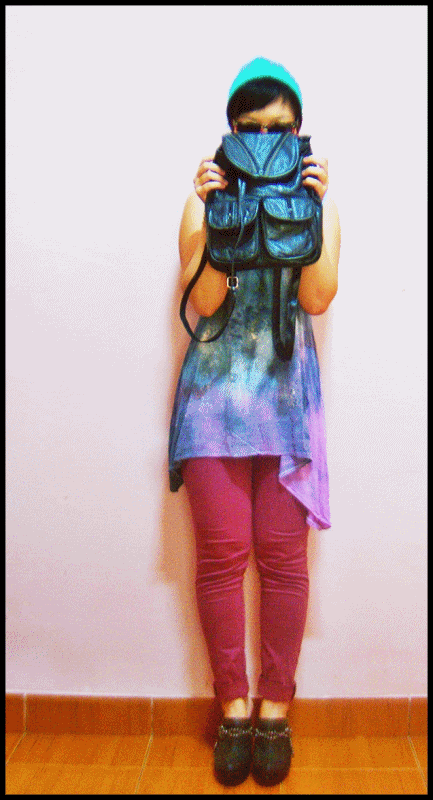 Beanie - Somewhere in Bogor
Leather Bag - Dad
Maroon Jeans - Dual Jeans at Matahari Dept. Store
Clogs - Bee Bop at Centro
Bangle - Bali
Feather Earings - online